BNP Paribas Fortis is one of the trusted Subsidiary banks in Belgium. Its Swift Code/BIC Code is GEBABEBBXXX. In this article, we try to publish full information about this bank.
Latest and full information on BNP Paribas Fortis
Bank Name: BNP Paribas Fortis
Full Name of the Bank: BNP Paribas Fortis
Bank Type: Subsidiary
Category: Financial services
Swift Code/BIC Code: GEBABEBBXXX
Bank Code: GEBA
Country Code: BE
Location & Status: BB
Branch Code: XXX
Customer Support Or Contact Number: +3214538620
Fax Number:
E-mail Address: info@bnpparibasfortis.com
Bank Address: Tongerlodorp 40, 2260 Westerlo, Belgium
Bank Head Office: Brussels, Belgium
Established: 1848 (France), 1990 (Belgium)
Established Country: France
Total Branches: 520
Total ATM Booths: 2730
Total Assets: US$151.9 billion
CEO: Maxime Jadot, CEO
Founder:
Service Hours: 24 Hours Hour Call Center, 24 Hours ATM Banking, 24 Hours Online Banking
Official Time: Weekly 5 Days Monday To Friday, 9 AM to 12.30 PM, 1.30 pm TO 8 pm.
Website: https://bnpparibasfortis.be
Wikipedia: https://en.wikipedia.org/wiki/BNP_Paribas_Fortis
Facebook: https://www.facebook.com/BNPParibasFortisBelgique
Twitter: https://twitter.com/BNPPFBelgique
Linkedin: https://www.linkedin.com/company/bnpparibasfortis/
Instagram:
Pinterest:
Youtube Channel: https://www.youtube.com/user/bnppfbelgique
Bank Logo: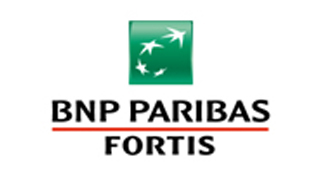 Bank Headquarters Address Map: